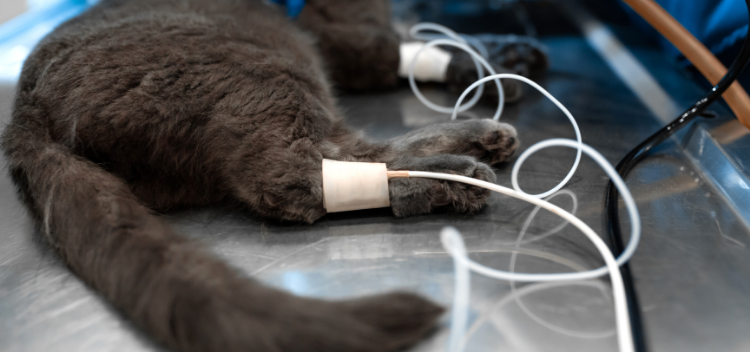 Surgical treatment in Rutherglen
Sometimes, surgical treatment is required to improve the health and wellbeing of your pets. Our highly skilled veterinary surgeons have many years' experience performing a wide range of surgical treatments and procedures.
Surgical treatments we undertake at Avenues Veterinary Centre include:
Neutering of domestic pets
Surgical removal of tumours and masses
Gastrointestinal surgery including removal of intestinal foreign bodies
Brachycephalic Obstructive Airway Surgery (BOAS)
Dental surgery including extractions of temporary and permanent teeth.
Emergency surgical procedures such as caesarian section and gastric torsion
Contact us to discuss your pet's health
First-class facilities
The Avenues' vets and nurses at Rutherglen also have access to the broadest range of facilities, including state-of-the-art diagnostic equipment, sterile operating theatre, and an onsite laboratory. We also have separate kennels for cats, dogs, and rabbits to minimise unnecessary stress on our patients before and after their surgical treatment. We have a team of six experienced Registered Veterinary nurses to care for your pet during hospitalisation and in recovery from anaesthesia or surgery.
Surgical referrals
Most surgical treatments are performed at our Rutherglen vet practice by our highly skilled and experienced veterinary surgeons. Our team recognises that in some instances, a case may be outside of their area of expertise, and will therefore refer it to a colleague who they are satisfied has additional skills and qualifications to carry out the surgical treatment required. Learn more about the types of treatments we may refer your pet for.
Surgical treatment out of hours
If your pet is taken ill or is involved in an accident outside of our normal hours, please call 0141 260 5555 and Emergency Vets Glasgow will be on hand to help you and your pet.
Emergency Vets Glasgow
Workzone 64 Morris Park
37 Rosyth Road
Glasgow G5 0YD