Pet insurance and how to make a claim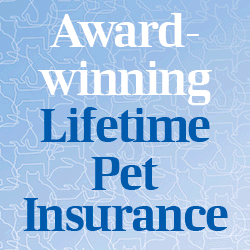 At the Avenues Veterinary Centre, we strongly recommend Pet Insurance. 
This provides financial help should your pet need surgery, diagnostic tests, x-rays and ultrasound as well as referral to a specialist and long-term treatments.
Insurance does not cover routine preventative treatment e.g. vaccinations, worming, neutering, etc.
Contact us about pet insurance claims
Finding the right policy for you and your pet.
There are many policies to choose from. It's best to do some research into which Insurance Companies provide the best policies for you. Comparison websites can be a good way of viewing a choice of policies side-by-side.
Be aware that an annual policy will only cover any health condition for one year and if your pet develops an ongoing illness or recurring problems they may not be covered by that policy. Many providers do offer lifetime policies however, which would cover your pets' treatment for life, which we would highly recommend.
Like most things in life, you do get what you pay for. If a policy looks really cheap, make sure you look into the details of what it covers and any excesses you would need to contribute towards.
Find a policy for life.
Although you can move from one insurance provider to another, be mindful that, if you move, not all insurance providers will cover existing conditions, and may also decline future claims if your Pets' medical history links to something in the past which may have been the start of a condition.
5 weeks free insurance!
We offer every puppy and kitten 5 week's free insurance, and so long as they are over 8 weeks old and under the age of 18 months old, we highly recommend you take this.
Instant cover begins on the day of a full health check from one of our Vets – so this can be during a new puppy check, vaccination or 6-month health check.
What does that mean?
If your pet becomes unwell from a new condition or has an accident and needs veterinary treatment, being covered with a 5-week free policy means you'll have insurance in place to claim towards the cost – and it won't have cost you anything to take it out. If you then choose to continue the insurance onto a full, lifetime policy with Agria, further treatment connected to that injury or illness will still be covered, as will anything new that crops up and is included under the terms of your policy.
This free 5-weeks cover gives you time to shop around for a policy that suits you best, we pass on your information to Agria who will contact you with a quote for lifetime cover, which can be tailored your needs.
Why Agria?
We suggest Agria policies as they only do lifetime policies and as a practice, we recommend lifetime cover. All Agria Pet Insurance policies cover the life of a pet and the life of any illness. Just remember that unless you choose to continue it, your free cover will end after 35 days. Agria will be in contact to provide you with a quote for a full lifetime policy, but there's no obligation to take out further insurance with them. If you do choose to continue insurance with Agria or with another provider, make sure you read the policy conditions carefully and are happy that your insurance will cover all that you need it to.
We always recommend lifetime policies as they offer far greater cover should your pet need long-term or expensive treatment.